My summary views are are the this page.
Click "read more" for more rationale or stories.
I want to show this plan where everyone can be seen by a doctor to our nation.Only around 1000 doctors currently practice this and its brilliant.No one should have to suffer. Even non-resident visitors and those with pre-existing health conditions can be seen. Tired of politicians saying they have a plan and tired of Debbie Dingle and Rashida waiving $700 vials of insulin and saying their residents HAD to have it? No they don't..Did they show you a solution?..I have. If your issue is healthcare..then you would put a nurse in Congress and get these doctors into practice!
(
Read More
)
---
I want to write a house bill to bring back federal funding for inpatient facilities and inpatient beds brought back for mental health and the opioid crisis as well.In 1980, Ronald Reagan federally deinstitutionalized mentally ill patients.The lack of institutional care of critically mentally ill patients in the United States has become a complicated problem that has resulted in victimization, homelessness, and incarceration of these individuals.
14 beds per 100,000 patients is NOT enough!!!
(
Read More
)
---
I would like to write a bill that allows for concealed carry reciprocity across state lines as federal law.We should all have the right to safety.There ARE guns in the hands of mentally ill and criminals and this is why I carry. Guns are NOT for everyone,however,after traveling the world..I realize why this was written into our constitution and how special it really it. Criminals will find a way to have a gun regardless if legal or not. We are Detroit. We have a high legal registry of guns. I will protect our right. Ban assault guns?
(
Read More
)
---
My background in research taught me to write grants.
(
Read More
)
---
I want a Medicare plan that is geared towards senior citizens and their health needs.We get Medicare when we are in our late 60's yet no vision, dental, hearing or prescriptions and only 80% coverage. Those are the years we need that! Many seniors are losing their life's earnings should they need cancer treatment or dialysis.That's why we need a nurse in congress!
(
Read More
)
---
I want my office to be able to help people with disability paperwork. I feel people have disabilities and are not receiving the disability help they need. Recently, I helped with my disabled sisters yearly renewal paperwork. I was on the phone with her caseworker (who had 300 cases) no less than 4 times trying to clarify what they were asking. I want to simplify the paperwork. People with genetic disorders such as cerebral palsy, autism, Down's Syndrome ( or any chromosomal abnormality) etc..should not have to endure this yearly. They are not getting better. I want two distinct tracts. Permanent and temporary which would have different monitoring for these caseworkers. We need a nurse in congress!
(
Read More
)
---
Nurses are health conscious and clean air is important. This was the area I covered when I ran for State Representative and it is part of the 13th District. I have asthma and it is worse after moving downtown. I wipe black soot from my white cabinets. I am on the 19th floor. I was gone for a month and I had to use windex and paper towels to see through my car windows that was parking in the parking structure. It was black grime. Petcoke. The pollution goes beyond this area code. My plan is different than what has been done because I have no patience.
(
Read More
)
---
As a former union negotiator and employee- I support both. Right to Work does not prevent the right to organize and collective bargaining. It prevents forcing someone to join or firing them for choosing not to. I think this is part of freedom...but I do not believe if an employee opts out of a union that they should get union negotiated benefits. Even my place of employment had "Non-bargained for employee agreements".
(
Read More
)
---
THE WALL
The problem we are dealing with is not just illegal immigration;
there are illicit drugs flowing through our borders,
human trafficking, and
dangerous cartels exploiting vulnerable women and children.
potential for spreading disease
I asked the border patrol agents I met on my visit if they thought the wall would help. These are the people who see the mess that is our southern border every single day. They told me yes, the wall will help in their efforts to combat illegal immigration and other activity along the border. They also wanted more manpower.
That's because walls work. It is a protective infrastructure that deters unlawful border crossings and other illegal activity where our natural barriers — such as rivers, mountains, and other impassable terrain — do not exist.
It is humanitarian to prevent people traveling to our border and their victimization. It's not safe for them.
---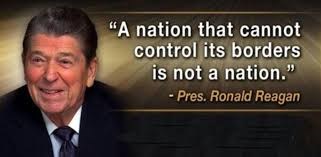 We do have volume crossing Michigan's international borders, drug confiscations and human trafficking. I want our border, safe and secure along with our border patrol agents and Coast Guard. We currently have land, sea and air patrols along our 13th district coast and I will support them.I support ICE.Rashida Tlaib was quoted saying "No one is illegal".Another example how she has not kept her oath of office.My college friend was killed as he sat in his office at the pentagon by Flight 77. We NEED border security.
(
Read More
)
---
Trump lowering the corporate tax was brilliant and has nothing to do with personal taxes. I will show you why.
(
Read More
)
---
I believe in legal immigration. I support congress creating and will suggest a house bill to create an expat program for our current undocumented aliens that could create a path to citizenship and get everyone documented.
.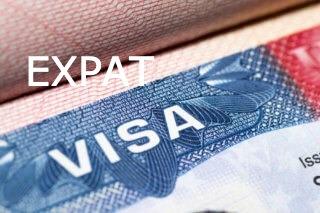 An expat or expatriate is simply defined as a person who lives outside their native country.Similarly, an immigrant is a person who comes to live permanently in a foreign country. Sometimes, people come here until their countries become better and they can go back or just want to live here a few years and go back home. Those wanting citizenship can then apply while here.
I am concerned they are not documented so I have a thought regarding documenting, licenses & health care. Once they stayed beyond their entry card deadline, visa or broke into the country..citizenship was not an option. Currently, they are banned for 10 years and subject to deportation.
(
Read More
)
---
I want to save this AMAZING fort. It is the most intact fort I have seen in my travels and it is in our district! Its an historical revenue gold mine for our district and can create local jobs. That pic is just one building! The Detroit Historical team held a meeting about what to do with the fort. I came to the meeting not only with what to do with the fort based on my visits to other forts but ways to generate income to restore it. My plan is attached.
I also want to help support our historic church upkeep.
(
Read More
)
---
This is next and I want the 1st high speed train leaving the Ford Depot to Chicago or NYC with an airport Romulus AirTran station. . I had dinner with the (or one) of Fords project manager who entertained the idea. We would only need its 1st floor renovated. It could have stores inside. This brings revenue and jobs to our district. We know Trump won't work with Tlaib nor a democrat but he would work with me...
This is only a 2 year job so switch to Republican for your social experiment..
We fell behind Europe so having a President with a slogan Making America Great Again and American 1st was a sell for me and continues to be. He has shown it in everything he does.After WWII, the United States helped rebuild Western Europe from bombings. I would like to see a little help back.
(
Read More
)
---
Republican Party Platform
Promises Made...
Promises Kept...
(Click pic to avoid fake news)
---
Our constitution does not provide for education.
I want education at local levels-not federal.
I support our teachers and their wisdom to tailor teaching using assessments for the children in their class. I also support disciplinary measures for them to keep control of their classrooms.
(
Read More
)