Federal Funds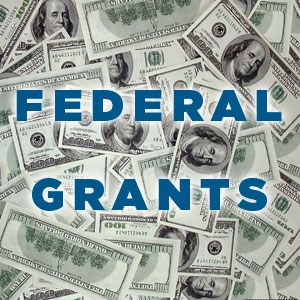 My background in research taught me to write grants.
MYSELF AND MY STAFF WILL BE GOING AFTER THESE FUNDS.IT IS BIPARTISAN AND BENEFITS ALL
What are Block Grants and why does my nursing & research background also help our district outside of Washington?
Block grants have been around since 1966 and supported by the Republican party. Since our 13th district is lower income, we can qualify for many of them!
I WANT THE MONEY FOR OUR DISTRICT-NOT WATCH ANOTHER DISTRICT SPEND IT.
WE NEED OUR TAX MONEY BACK FOR:
INFRASTRUCTURE
INPATIENT MENTAL HEALTH FACILITIES
TO CLEAN UP OUR AIR IN OUR 6TH DISTRICT
FOR HISTORICAL PRESERVATION
FOR OUR BUSINESS AND TO CREATE BUSINESSES POST COVID
FOR OUR SCHOOLS , TEACHERS AND EDUCATION
FOR POLICE, FIRE AND EMS
TO EXPAND MY DIRECT PATIENTHEALTH CARE PLAN AND PLUM HEALTH (I want a clinic in each city).
FOR AFFORDABLE HOUSING
FOR OUR SENIORS
FOR SOCIAL PROGRAMS
*Big government undermines federalism through more than 1,100 grants-in-aid programs that consume more than one-sixth of the federal budget for matters that should be the exclusive responsibility of the states. Through these programs, money originating from state taxpayers is returned to the states, usually greatly reduced, with myriad strings attached. These grants turn state and local elected officials into agents of the federal government. The web of conditions and regulations — especially the requirement of matching funds that comes with federal grants — transforms recipients into appendages of the Washington bureaucracy. We call upon Congress to help a Republican president to reduce and ultimately eliminate this system of conditioned grants so that state and local taxpayers can decide for themselves what is best for their own communities. I will support this. Another example of Republicans rolling back restrictions in order to be more free.