DISABILITIES
I am a protector for the disabled.
I have a sister with intellectual and developmental disabilities so I am an advocate for the disabled.Barriers to physical access, employment, transportation, healthcare , family resources, social services and housing and helping with resources.
Even though we have the Americans With Disabilities Act, we still lack resources, enforcement and compassion.
It breaks my heart to hear people in wheelchairs are passed by buses.Others unable to drive a car, that strive to work whose method of transportation makes them consistently late.
The Detroit Wayne Mental Health Authority is a safety net organization that provides a full array of services and supports to adults with mental illness, individuals with developmental disabilities, children with serious emotional disturbances and persons with substance use disorders. DWMHA provides empowerment to persons within our behavioral health system. Serving nearly 80,000 citizens in Detroit and Wayne County with mental illness, intellectual and developmental disabilities and substance use disorders.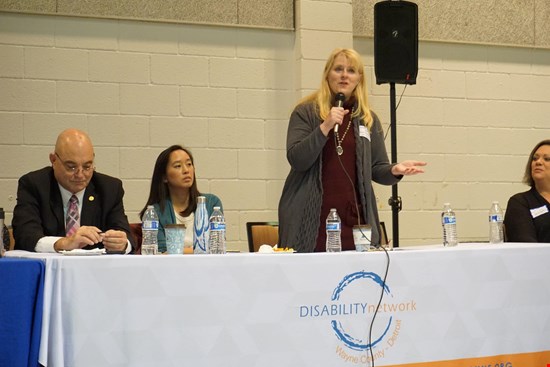 The ARC was our advocate